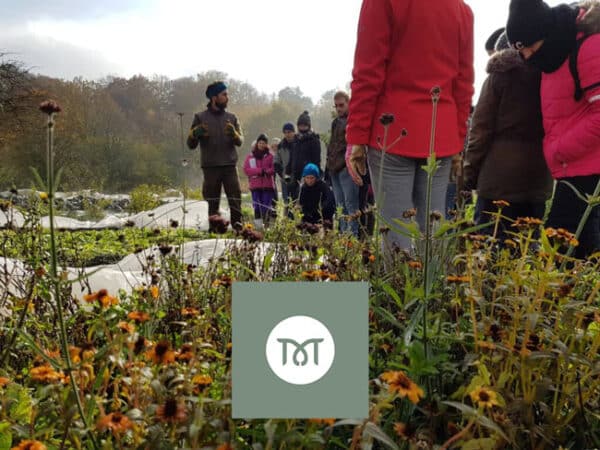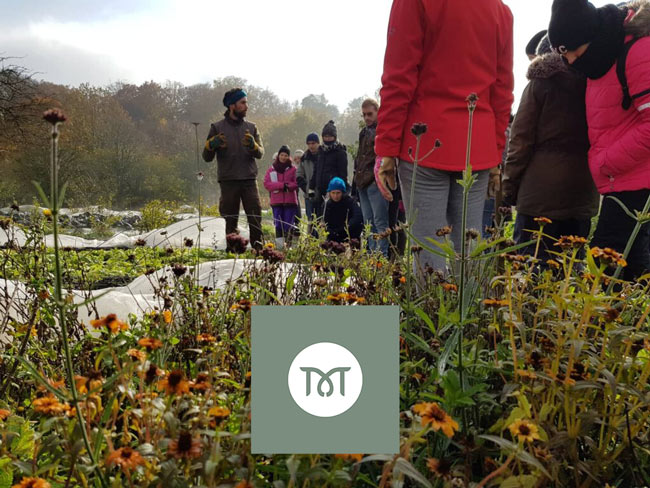 Permaculture Design Certificate
[Duration: 80 hours. Language: French] This is the 72-hour certified permaculture design course (CCP in French, Permaculture Design Certificate or PDC in English). It gives you a wide range of practical skills and knowledge on regenerative practices, ecology and self-sufficiency.
Here's a longer description of the trainings, its contents and trainers.
Event Details
This is an educational base, created by Bill Mollison which gives you a real "package" to learn, empower yourself, and apply permaculture at home. This training is the 72-hour certified permaculture design course (CCP in French, Permaculture Design Certificate or PDC in English), first developed Australia at the Permaculture Research Institute, and which we increased to 90 hours to add themes that seem essential to us, such as human permaculture, among others.
Our training is certified by the Permaculture Association UK and organised in collaboration with CELL, the Centre for Ecological Learning Luxembourg Transition Hub.
Who Should Attend?
This training is mainly intended for people who are at the start of the journey, in the first years of training. This training is not intended for experienced permaculturists, unless they want to live the intense experience of human permaculture and the transformation that accompanies it, sharing knowledge, collective and group work.
Course content:
Permaculture ethics and principles
Practical workshops
The permaculture design process: skills, tools and methods
Design practice: group work on design projects
Presentation: demonstration and evaluation of learning from the training
Topics covered include:
Soil: food web, macro / microorganisms, mulching, composting, plowing, soil sampling, erosion, mycorrhizal and bacterial associations
Water: hydrological cycle, rainwater recovery, natural wastewater systems, drainage, water as an energy reservoir and water use, aquaponics
Plants and trees: tree species, energy transactions, forest gardening, temperate climate, indicator plants and orchards Food production: organic and regenerative agriculture, creation of beds, food preservation
Built environment: ecological buildings, renovation, transport, renewable energies and urban contexts
Resource use: ecological and carbon footprint, life cycle assessment
Social systems: personal and community resilience, communication skills, economy, land tenure, governance and decision-making
Community Building: team building, morning circles, system games, social conception of the CCP.
Project visits and special guests
Much of the training will take place in Arlon, Belgium at an
 eco-community and farm site
, but we are also spending time in other places in Luxembourg.
Day 1: September 24, 2022
Day 2: September 25, 2022
Day 3: October 15, 2022
Day 4: October 16, 2022
Day 5: November 12, 2022
Day 6: November 13, 2022
Day 7: November 26, 2022
Day 8: November 27, 2022
Day 9: December 03, 2022
Day 10: December 04, 2022
Day 11: December 17, 2022
Day 12: December 18, 2022
Start time: 09:00 CEST
End time: 17:00 CEST
Venue: Arlon/Redange-Attert