Régénération sociale et écologique
mycelium est une agence de design écosocial basée à Luxembourg. Nous développons et mettons en oeuvre des stratégies holistiques qui régénèrent les systèmes terrestres et les systèmes sociaux par le design, la formation et la facilitation. Nous travaillons avec des institutions publiques, des entreprises et des particuliers.
« La meilleure façon de prédire l'avenir est de le concevoir. »
~Buckminster Fuller
Recherche, conception et accompagnement écosociaux
Mycelium agit en tant que consultant indépendant. L'objectif de tous nos services est d'offrir des solutions pratiques aux plus grands défis sociaux et écologiques du monde.
Comme nous avons atteint un moment où le développement durable ne suffit plus, nous ressentons le besoin profond de régénérer les conditions qui soutiennent la vie sur Terre – le sol et la terre, ainsi que nos relations sociales.
La régénération, en tant que principe directeur de notre travail, signifie de mettre en oeuvre de paysages et d'organisations qui rendent à la Terre et qui, au fil du temps, s'améliorent et s'enrichissent, au lieu de s'épuiser.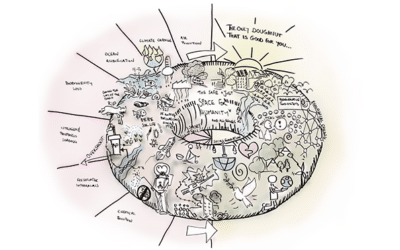 I was very happy to collaborate with the Oeuvre Grande Duchesse Charlotte to provide a visual for a conference co-organised with the Commission supérieure pour le développement durable CSDD on 27th February 2023 about Kate Raworth's work on Doughnut Economics and its...
lire plus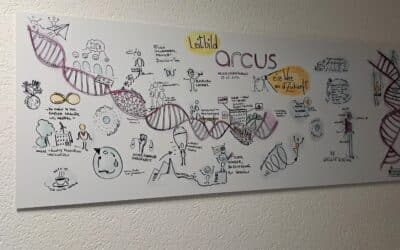 The graphic recording work I did in 2022 around the new Leitbild of arcus got copied 70 times and printed and is now found in 50 arcus structures around Luxembourg. That makes me quite happy! 🙂
lire plus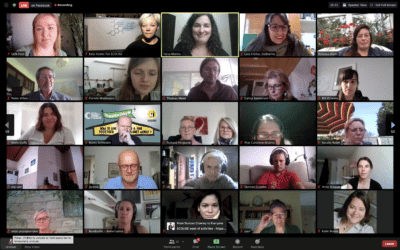 I did my initial transition training as a participant in 2010 in Switzerland. I then retrained in Findhorn and did a Training of Trainers in 2012. I have since done many forms of 'transition training', including the Launch training, and Group skills trainings. Here's...
lire plus
Pour toute question d'ordre général, merci d'indiquer votre nom, email et numéro de téléphone afin que nous puissions être à votre service.Si vous avez un projet dont vous souhaitez discuter, veuillez remplir ce formulaire afin que nous puissions répondre à vos besoins sous la forme la plus appropriée.