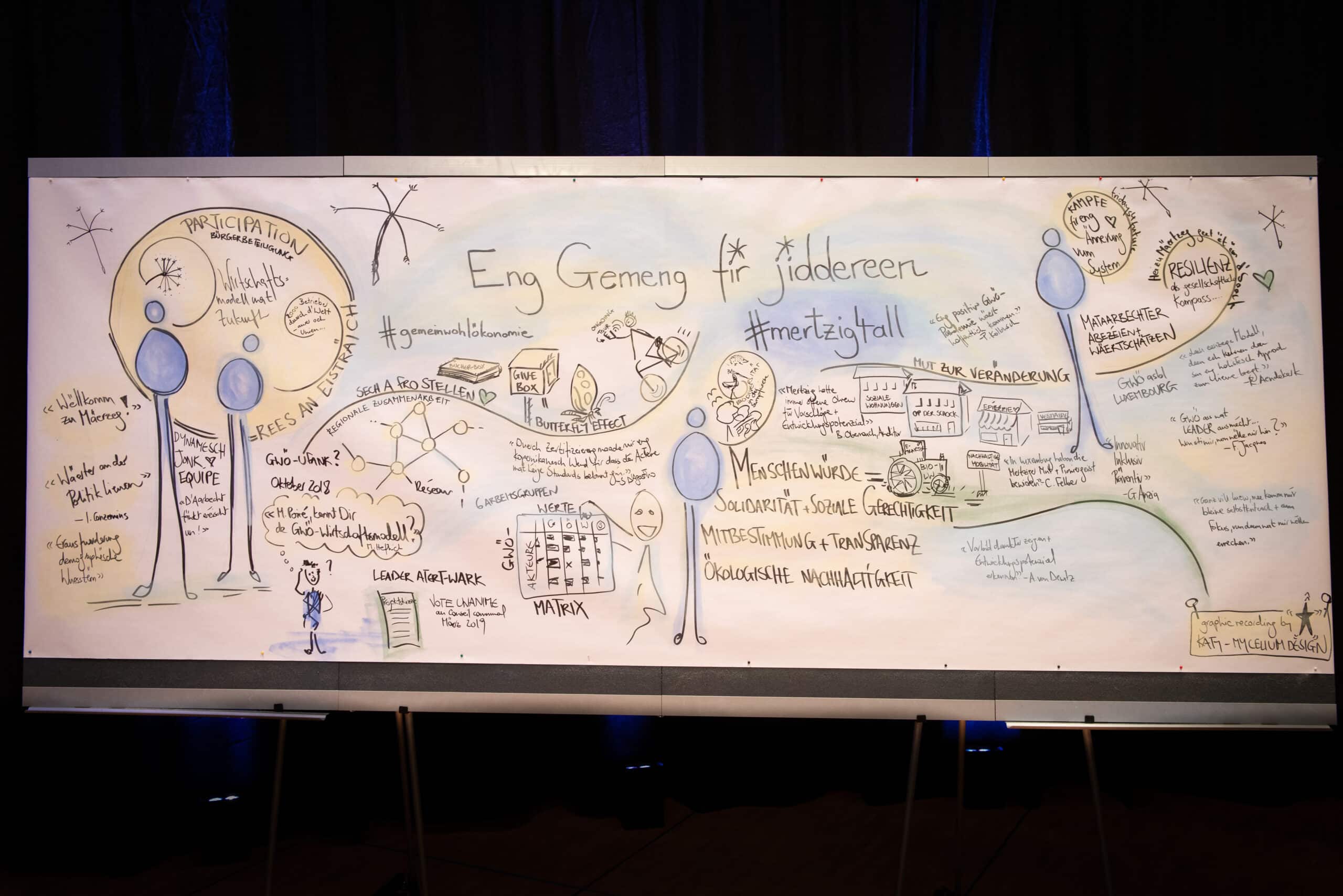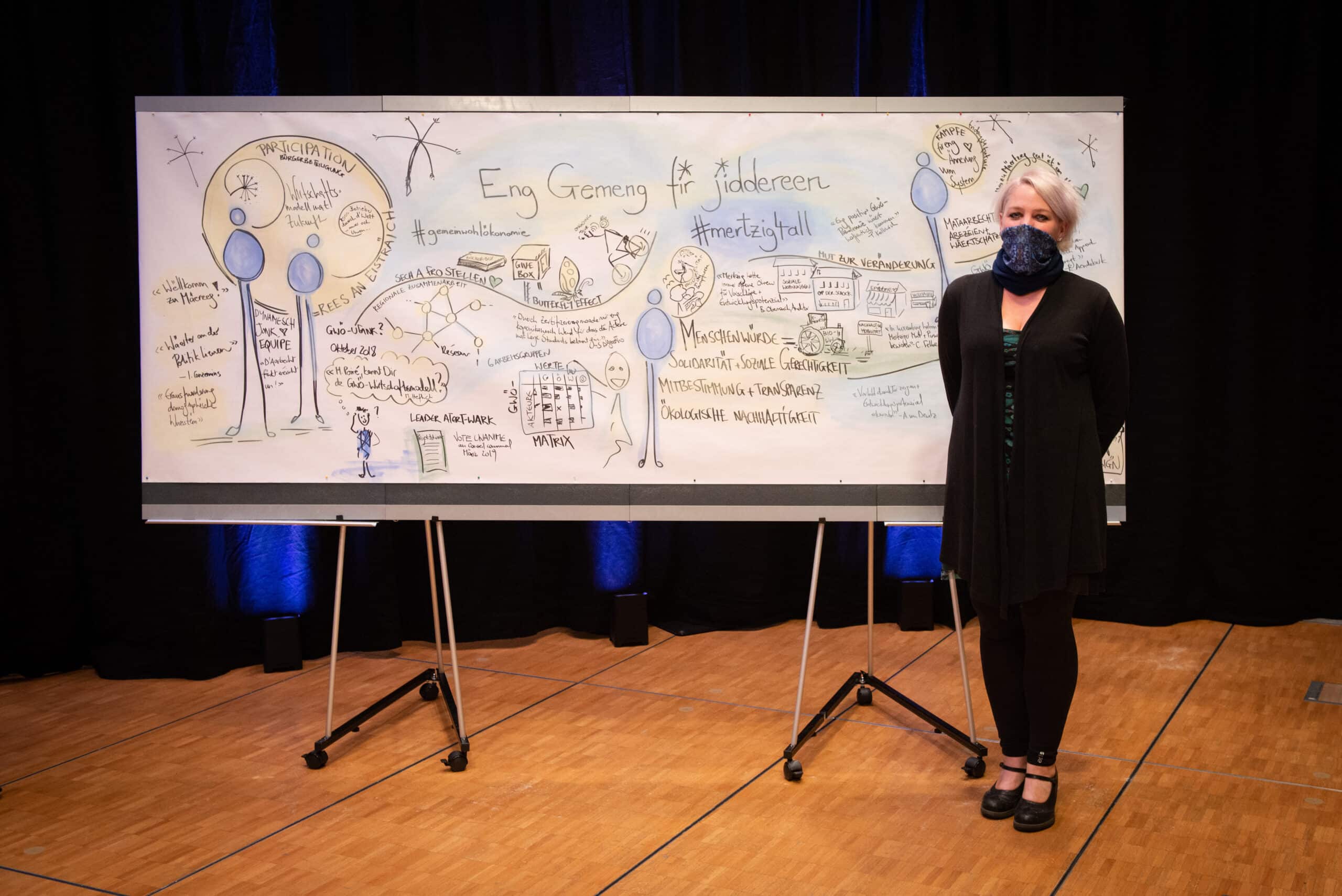 On 4th December, I had the pleasure to do the graphic recording for the closing ceremony/livestreamed press conference for the Gemeinwohlökonomie (Economy for the Common Good) Mertzig project. 
I got inspired by Kelvy bird's elegant figures and played with the colour palette that the Economy for the Common Good branding tends to use. 
It was quite moving to do something non remote again, even though the audience present was small and the technology was quite strong due to the live stream. 
It was nice to see some friends I had not seen in a long time and meet some new people. 
If you want to learn more about the project, here is a link.